Our people make the difference.
Our team is dedicated to providing high quality services and we are proud of the innovations created to address challenging issues for our clients resulting in long-term relationships with KMS.
Experience is the key to project success. KMS has built a knowledge base of transferable technologies that benefits all of our clients. Some of our accomplishments that we are most proud of include grizzly bear scat DNA programs to address ESA issues, lake and ocean disposal of tailings, receiving a favorable Record of Decision for a large underground copper/silver mine in Montana, and the trust our clients have instilled in KMS.
Our Specialists
Eric Klepfer has assembled a group of experienced and talented individuals. KMS offers a unique group with the depth and knowledge to support your project, large or small.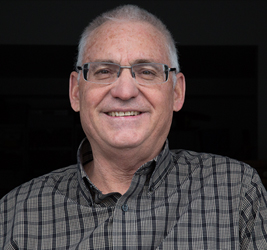 Eric Klepfer
President
Eric Klepfer has been in the mining industry for over 30 years working for companies such as Noranda Minerals Corp., Kaiser Steel Corp., Newmont, Placer Dome, USMX, Coeur d'Alene Mines and Mines Management. As a mining engineer, Mr. Klepfer provides senior level management assistance to companies overseeing their technical, environmental, and corporate development programs. His experience covers international as well as domestic projects for base and precious metals, coal, and industrial minerals in both underground and surface projects.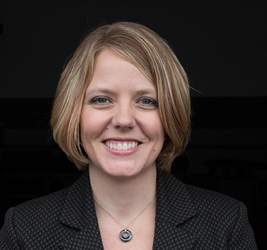 Jessica Klepfer
Executive VP
Ms. Klepfer graduated from the University of Montana with a degree in Business Administration, and as Executive VP provides a wide range of business and project management support. For the past six years, Ms. Klepfer has been intimately involved with the permitting of a major underground copper/silver project.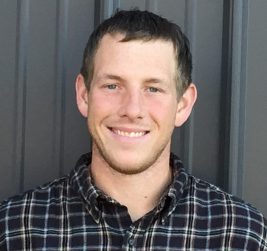 Jordan Bauer
Aquatic Biologist
Jordan graduated from the University of Wisconsin-Stout with a Professional Science Master's in Conservation Biology.  His thesis focused on the iron:phosphorus ratio in a small dimictic lake to determine lake management and rehabilitation options needed to improve water quality and reduce cyanobacterial bloom frequency.  He also has experience and interest in aquatic ecology and fishery dynamics in lake and river systems.  He has worked closely with lake associations, state agencies, and other project personnel.  As a recent graduate, his attention to detail and research approach offers qualitative attributes in aquatic monitoring, environmental assessments, data analysis, environmental restoration, and analytical methods.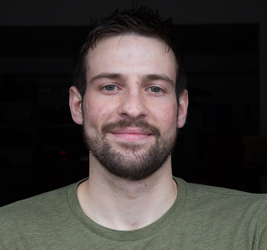 Daniel Matsche
Environmental Scientist
Daniel has a M.S. in Geography and Environmental Science. Daniel's research focuses on the development of a seasonal landslide probability model that incorporates climatic and hydrologic factors for the State of Oregon. The goal of this study is to assess vulnerability of aquatic species and freshwater resources to mass wasting events in view of future climate scenarios. Daniel has collaborated with a number of governmental agencies including USGS, USDA, and IDHW. As a GIS Specialist, Daniel provided analytic and cartographic support for large-scale oil and gas exploration projects in Texas, Colorado, and West Virginia.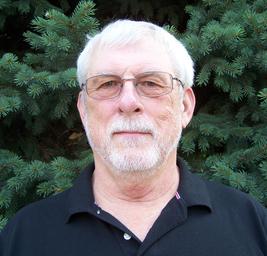 Jack Clark
Biologist
Dr. Clark is an environmental professional with over 30 years of experience who has provided expertise on diverse projects in many different settings. Throughout his career of thirteen years with consulting firms, eight years at large mines in Colorado, two years managing corporate environmental programs, and seven years as an independent consultant, he has been successful in resolving environmental issues and achieving meaningful results acceptable to concerned parties.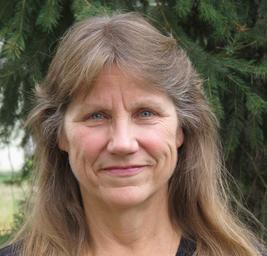 Janet Elliott, P.G.
Geologist/Cartographer
Ms. Elliott offers a unique mix of Professional Geology Services, Geological Technical Support, CAD-GIS Cartographic Services, and Graphic Design. Proven track record of working well from a distance using internet, email and ftp; communicating effectively and efficiently with a broad range of clients from diverse disciplines to quickly understand and reach their goals. Jasper Geographics has a reputation for quality work, precision and accuracy, confidentiality, on-time completion of complex projects, attention to detail, and the facility to make complex data understandable visually.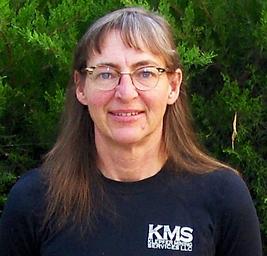 Kim Persico
Analytical Chemist
Ms. Persico has a degree in chemistry from the University of Wisconsin and over 15 years experience in an analytical laboratory and field settings. She has extensive experience taking certified environmental samples and field data in diverse settings ranging from wilderness lakes to underground oil sludge pits. Ms. Persico can be relied upon for attention to detail and thinking outside the box to solve the problems that inevitably arise with field work.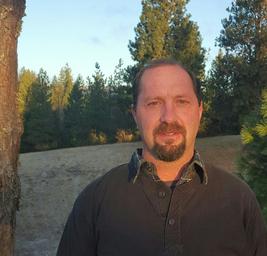 Art Glover
Geologist
Mr. Glover has a degree in geology from the University of Idaho and over 26 years of experience working as an exploration geologist. Much of Art's career has been as a consulting geologist gaining a wide range of project expertise. Mr. Glover's has extensive experience in exploration and resource estimating in precious and base metals projects located in Washington, Idaho, Montana, Alaska, Nevada, California, and Northern Sweden. He is very proficient at reconnaissance/detailed geologic mapping, geochem soil programs, rock-chip/stream sediment, IP Resistivity, VLF and ground magnetic geophysical surveys, claim staking, generative planning, data compilation, resource modeling, and project management.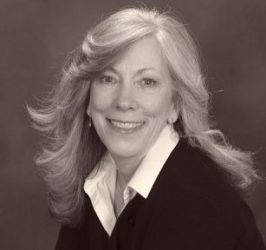 Margaret LeVier
Analytical Chemist
Mrs. LeVier has over 30 years of experience as an analytical chemist and laboratory manager.  She has worked for Magma Copper, BHP, Itronics Corp and Newmont Mining.  She has expertise in assessing analytical laboratories that specialize in environmental, geological and water analyses.  Mrs. LeVier can quickly identify issues in the lab and provide process improvements, perform data interpretation, QA/QC evaluations, instrumentation guidance, and health & safety audits and recommend improvements.  She is passionate about solving complex problems and meeting customer requirements in a safe, cost efficient and professional manner.  Meg is a University of Arizona graduate with a B.S. Chemistry degree.
Marc LeVier
Metallurgist
Mr. LeVier has over 45 years of experience in the mining industry, having worked for Exxon, Denver Equipment, and Newmont Mining, Texas Rare Earth Resources and Great Western Minerals Group. Mr. LeVier has provided senior level experience in project management, operations technical support and served as CEO & President for two mining companies in the rare earth sector.  As a consultant, he has provided technical expertise to mining and engineering companies, to market analysts and conducted third party reviews of operations and engineering studies for IPO and M&A activities.  His expertise covers precious metals, base metals, uranium, industrial minerals and rare earths.
Contact us to discuss your project.